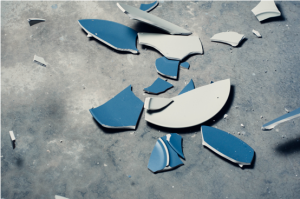 Today's small to mid-sized businesses are creating more data than ever before, yet 58% of SMB's have not planned for a data loss.  They have invested in newer computers and cloud-based file sharing, but do not back these systems up.  It is common to hear that with updated systems, hardware failures are less common and the cost is not worth the risk.
Running your business without data backup is like operating without insurance.  You can do it, but when an unplanned event occurs, you may lose everything.  Small and mid-sized businesses should have a business continuity plan in place covering all aspects of disaster recovery.  What would be the impact if an owner's laptop was missing?  What about your file server?  What if a disgruntled employee deleted customer files?  How would the business move forward?
If your data was backed up, the owner's laptop could be restored and they could be up and running again.  The server could be restored in seconds locally or in the cloud and the deleted files could be restored.  Backups are not just for a hard drive failure or a large natural disaster.  They should be a part of every continuity plan and should be tested and verified regularly.  They are a crucial way to move past an unplanned event and continue serving your customers.
Benjamin Franklin said "If you fail to plan, you are planning to fail!"  Forward Systems is here to help you with your business continuity.  We are a Managed IT company located in Roswell, GA supporting businesses in Atlanta, Forward Systems provides superior IT service!  Find us at www.safeguardsus.com or (770) 217-4566.