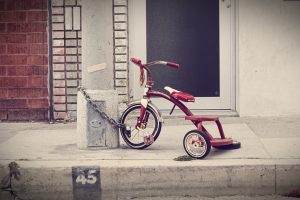 When most business leaders begin to grapple with cyber security, they often turn to software and hardware for protection.   A few businesses, especially those who deal with government compliance, may have policies around security.  But very few companies address the #1 cause of breaches.  At Forward Systems, when we talk with clients, we discuss the three pillars of cybersecurity: Technology, Process and People.
Technology is an important preventative measure against criminals.  This work is typically performed by firewalls, spam filters, and multi-layered endpoint security to protect and defend your users.  Advanced solutions will also provide a Security Operations Center (SOC) to monitor the technology.
If you do not have security policies and procedures in place, you should make this a priority.  Policies such as Information Security, Computer Use and Security Incident Response tell employees how to secure sensitive data and what to do when they suspect a breach.  These policies cannot be created, signed and placed in a binder for next year.  Process is not an IT initiative or something you do to meet compliance requirements, it MUST be part of the framework of how you do business.
According to the Verizon Data Breach Digest, 90% of data loss incidents have a phishing or social engineering component.  That means that the front lines to your cybersecurity defense is your employees.  Have you sent them into this battle with proper training?  If you are like most firms, you probably have not considered that even basic training can pay great dividends on your security profile.  The best training plans will provide refresher training, ongoing awareness of new methods used by criminals and simulated phishing attacks to keep employees sharp.
Are you missing one of these critical ways to protect your business?  At Forward Systems, we build security into everything we do.  We are a Managed IT company located in Roswell, GA supporting businesses in the Atlanta area.  Schedule a free consultation to assess you existing security at www.safeguardsus.com/contact or call us at (770) 217-4566.