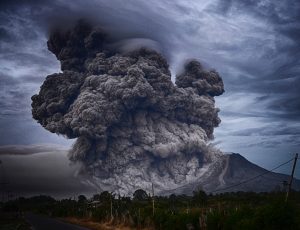 FEMA reports that 90% of companies fail within two years of being struck by a disaster.  Does your company have what it takes to bounce back from disaster?  You may have an insurance policy that will help you get your doors open again, but what if the disaster took important records and documents?  Becoming whole after an incident requires planning beforehand so that data can be recovered, communications can continue and employees know what to do.
Today's businesses are creating more data than ever. Whether it's mother nature, human error or ransomware, the loss of critical business data can cost you thousands.  Protection of the data can cost just dollars a month and backups will be critical to restoring your digital footprint.  You should utilize a digital document storage solution for all critical documents, there are several cloud-based solutions that keep your business up and running.  Servers should be backed up with the backup copied to the cloud storage and the backup should be tested monthly to ensure the data can be recovered.  Backups are worth nothing if they can't be restored.
Your corporate communications system should provide you business continuity.  When disaster strikes, you should be able to redirect the calls to another location or to cell phones.  Customers and Stakeholders will find comfort in knowing they can still reach you.
Finally, a properly written disaster recovery plan will direct employees during and after the disaster.  With your systems running and communications in place, they can continue taking care of your customers while you are able to focus on the physical recovery of your business.
Any company can be resilient to a disaster, but you can't make this a priority when the incident strikes.  Companies that bounce back have built systems that will keep their business running.  They test their plans and maintain them as the business grows and changes.
Do you have questions about keeping your business running?  At Forward Systems we are in the business of protecting our customers.  We are a security focused Managed IT company located in Roswell, GA supporting businesses in the Atlanta area.  Schedule a free consultation to assess your cloud computing at https://www.safeguardsus.com/business-continuity/ or call us at (770) 217-4566.